---
Acalyph pendula
Dwarf Chenille Plant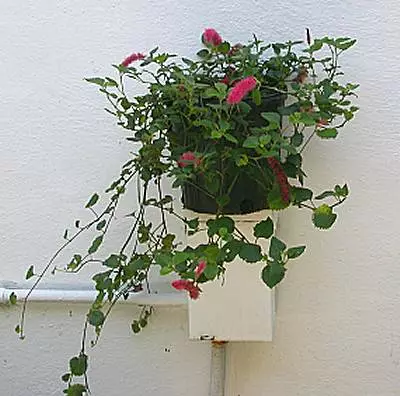 The Dwarf Chenille, like its big sister Acalypha hispida, is a very showy plant. It blooms almost all year with red, furry cattail type flowers. When the bloom period is taking a rest, the small serrated leaves on trailing stems turn this in to a very attractive foilage plant.
In tropical areas, Dwarf Chenille can be planted in the ground as an excellent ground cover. It will reach 6 to 12 inches in hieght with little red cattails sticking their heads up above the green foilage. The foilage will become very dense covering every square inch of the ground.
As an interior plant the Dwarf Chenille is flexible. It can be placed in a nice decorative container as a table center piece where its trailing stems will form a cover around the container, spilling out on to the table. Or, it could be placed in a hanging basket, allowing the stems to spill out below the basket with the cattails popping out all around.

---