---
Hamelia cuprea
Bahama Firebush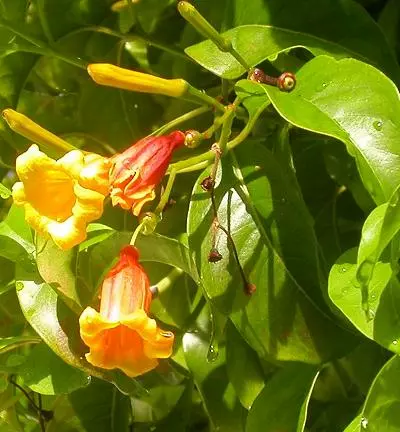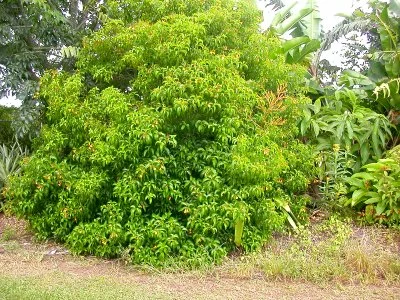 Hamelia cuprea is a bush that can be easily trained in to a tree form by trimming the lower twigs as it grows. The flowers are bell shaped with a dominant color of yellow, but displaying various shades from orange to yellow as the flower matures. It flowers all year, with heavy flowering in spring through late summer. The foliage is glossy green, and is very salt tolerant. This is a frost free plant, so if you live in the cooler climates, you will have to take this plant inside for the winter.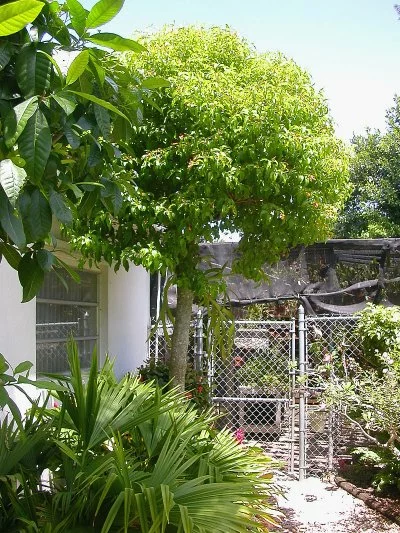 This plant takes well to pruning, and can be kept looking neat in a container. The tree in the pictures gets a hard pruning every year to keep it off the roof of the house. As you can see, it comes back every year in a very nice ball shape.
The bush in this picture has never been trimmed, -or watered, -or fertilized, totally neglected. Even with neglect it has become a very attractive and full 10 foot by 10 foot bush.

---